ISSUE 045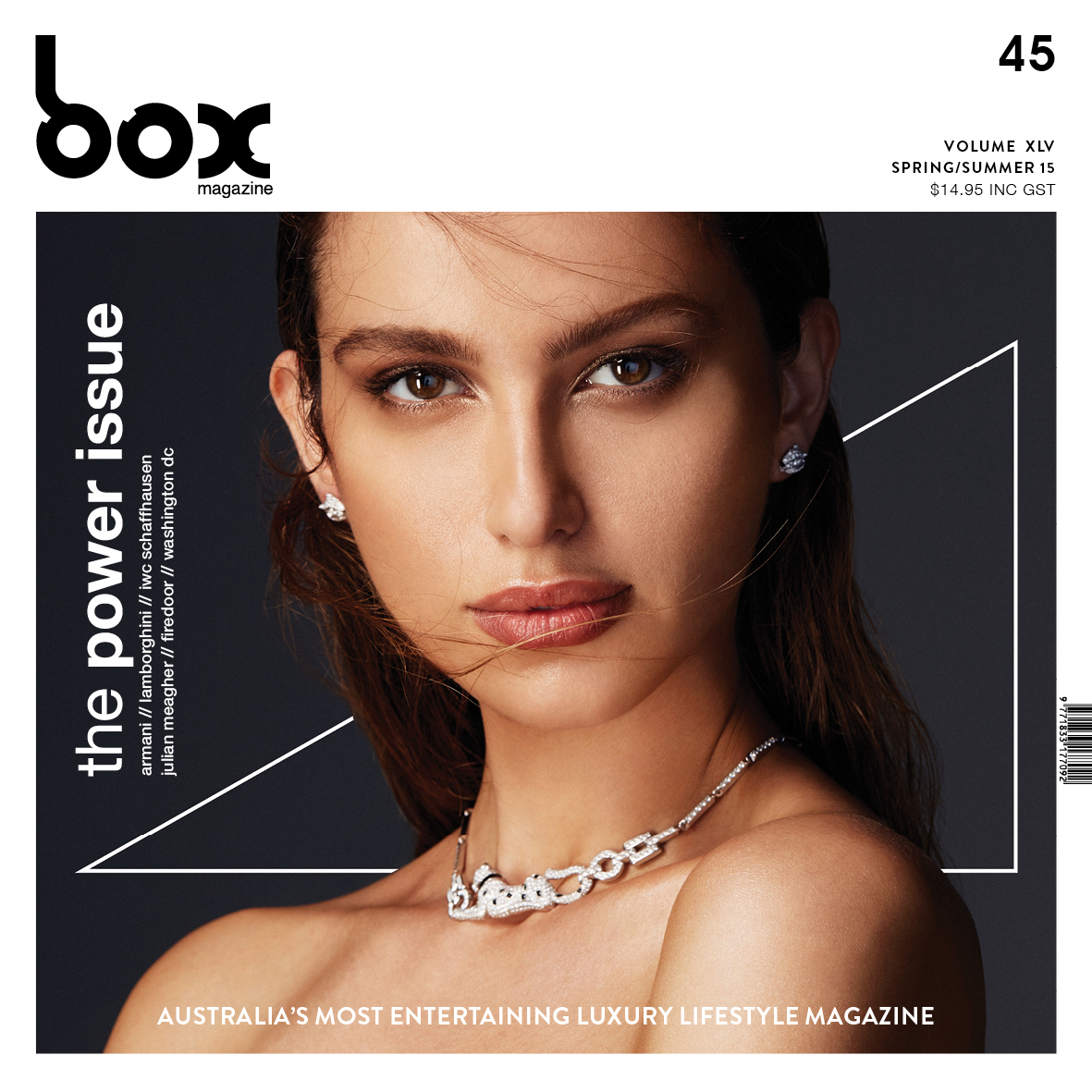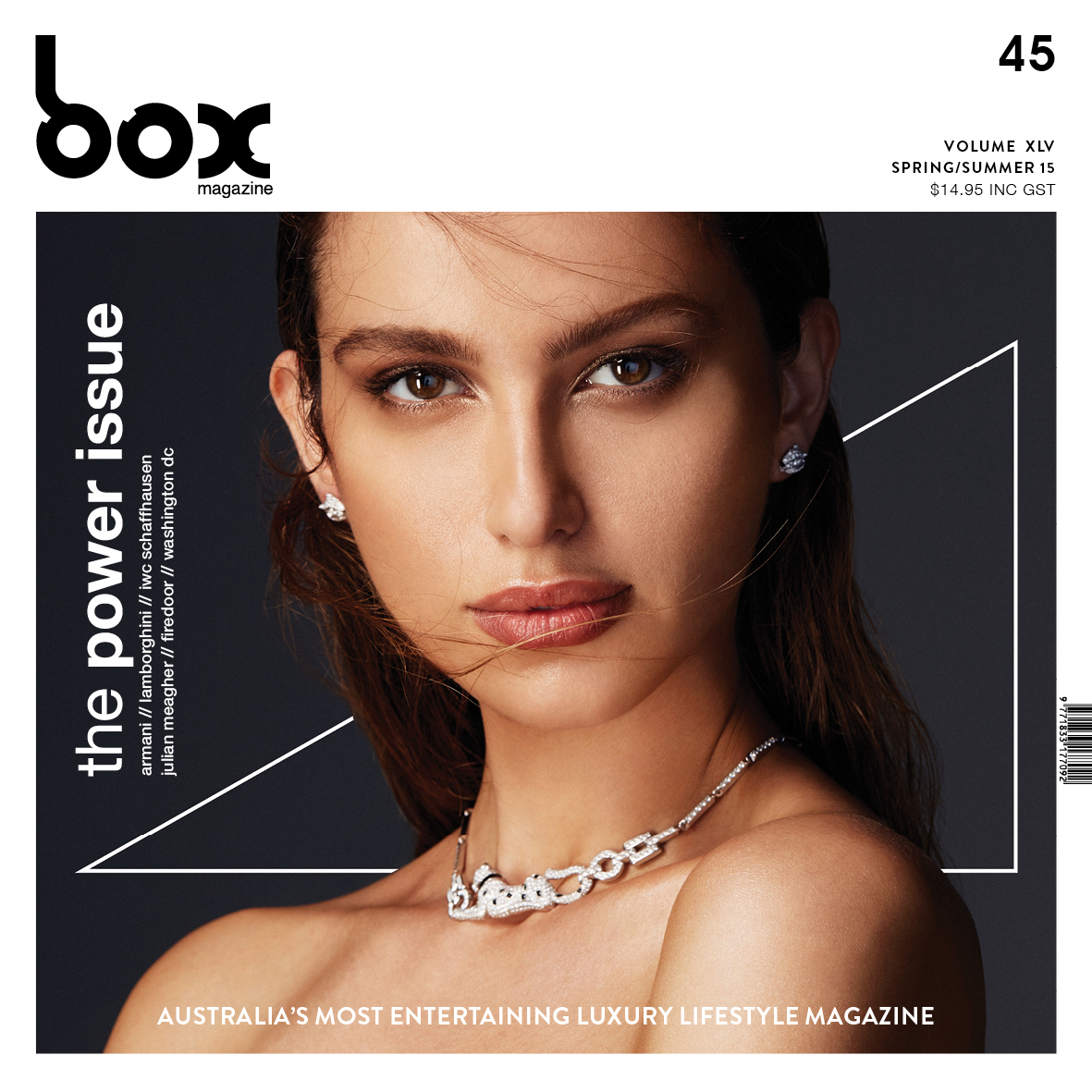 sold out
ISSUE 045
Spring/Summer 15 Power Issue
Box Magazine's Spring/Summer 15 'The Power Issue' is a celebration of the world's most influential – our pick of powerful brands, places, designers, creators and thinkers. Melinda Kemp is the face of the Power Issue's cover and ONLY editorial. Photographer Tane Coffin translated the theme to stunning effect.
Alongside iconic images from award-winning photographer Samual Bayer, we get to know Archibald finalist Julian Meagher and sample the fare at L'Oiseau Blanc in Paris. Joseph Gordon-Levitt, Washington DC, Gigi Hadid, Sydney's Firedoor restaurant, and the roaring Lamborghini Huracan are but a few of the features exploring the monumental success of these subjects.
Find out more of what's inside here.